Bright and early on August 5th we received the news. Pending an investigation into a former client of ours, our FSB licence had been temporarily withdrawn.
We set to work to determine what that meant for all of our clients, as well as for our business and team members. We were inundated with calls from reporters and then calls from concerned customers to find out why they were reading about us in the news.
We rushed around trying to answer calls and emails, get our heads around what was happening and supply the FSB with every file, folder and document they requested, hoping to resolve the matter quickly so that there was no break in service for our customers.
A week went by, and then another, and we were still in limbo. We knew our clients needed answers, but we also knew that the FSB could get back to us at any stage and we didn't want to create unneccessary confusion.
Two months went by and we were still no closer to getting an answer. We'd endured three rounds of questioning from publications like News24, Bloomberg and CNBC Africa, each one starting with, "So, what's the latest?" and ending with, "But isn't this a massive knock for your business?" It was.
This painful experience certainly took a toll on both our team and our morale. Our big plans were put on the back burner, and our cappuccino machine started to feel a bit neglected.
But now we're back.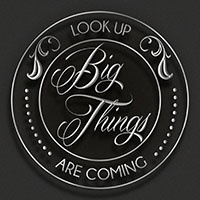 We've had some time to refine our key processes, and we're working closely with our compliance team to ensure that no i is left undotted, and no t is left uncrossed.
Over the next few weeks we'll be introducing out some exciting additions to our service offering, many of which are a first for the African CFD trading industry. Keep an eye on our blog for announcements over the next few weeks.
We're looking forward to restarting your trading journey and taking it to the next level.
Your ACM Gold Family