We always look forward to the world's most-loved tech and gadget conference: The Consumer Electronics Show (CES). With the 50th iteration taking place in Las Vegas this year, CES is renowned for both its platform and its influence. It's here that tech companies, start-ups and keen inventors launch prototypes; unveil new products or showcase ground-breaking technologies that will, very often, end up in our very own homes. CES Asia will take place during the middle of this year, and we'll be keeping our eyes peeled for news out of that conference too. But, while the focus of CES remains tightly on the future of technology, some products really caught our eye. Here's what we think was the best from CES:
Let's play with LEGO!
You probably have fond childhood memories of building houses, rockets and even robots, using those durable, interchangeable blocks we know as LEGO. Well, LEGO has stepped that block building right up, with LEGO Boost. LEGO Boost introduces kids (and us!) to programming with a creative robotics toolkit that can turn truly those bricks into robots. Check out this video for a quick look at how it all works.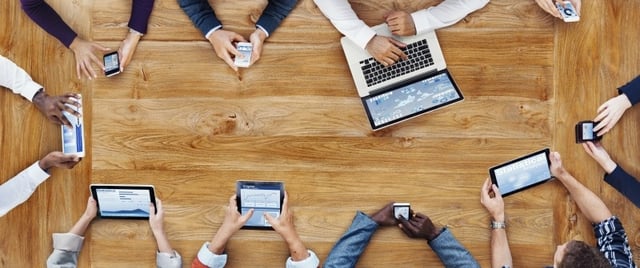 Project Valerie
The Razer Chroma setup seems to be taking gaming to new heights, but Project Valerie, as showcased at CES, could be the direction PC gaming takes for the future. It's a tri-screen gaming laptop that creates an immersive experience for anyone seated in front of it. Fully automated, yet ridiculously easy to keep with you on the go, the Project Valerie prototypes were so popular… they were stolen!
Alexa In Your Fridge
By now, you've probably heard about Alexa, Amazon's voice assistant. Alexa has, rather quickly, become a central force in AI and home automation. LG took Alexa somewhere new at CES, integrating this technology into its Instaview Refrigerator. The LG Instaview Refrigerator isn't just a new gadget for keeping things cool at home – it'll help you check and get what you need (without opening the door!) and enables you to interact with it, using Alexa and a giant touchscreen. Yes, really, this is the fridge of the future. Check it out here.
A Wearable with True Purpose
Breastfeeding moms, rejoice – your pumping days just got easier. The WillowPump is a technology-driven wearable that involves no cords, no cables and doesn't need you to sit down. Pump on the go, and you don't need to hide out in the storeroom while doing so. Now that's some great-thinking technology!
For a look at more of how CES unveiled world-changing gadgets this January, visit the website here.