In May 2015 there were 1.5 million apps available in the Google Play Store, and 1.4 million available for Apple users, says Statista. With all these apps available, how do you cut through the clutter to find the ones you really need?
We've narrowed it down to 5, just to help you cut through the myriad of 'must have' apps out there.
News
What? VICE is an international news publisher, "created by and for a connected generation." Hailed as a 'bad boy brand' by The New Yorker, their take on the news is raw and gritty, but their 1.9 million social media followers are proof that there is a need for this kind of brutally honest reporting.
Why? Keep up to date with the latest news from around the world. The rich, multimedia storytelling approach makes the content easy to consume – you'll be the most knowledgeable person around the braai in no time.
We like the VICE News Capsule, a 2.5 minute wrap up of headlines from around the world.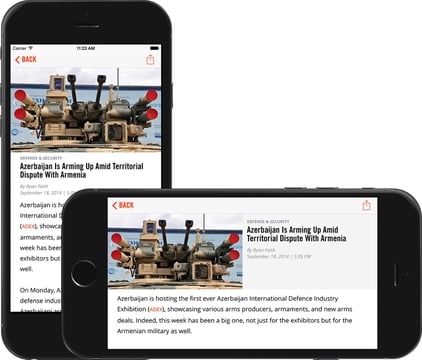 Financial Indicators
What? StockTwits combines Twitter with trading. Users are kept up to date with the latest comments from traders, giving them a peek at what other people are trading and insight into what large investment firms have to say.
Why? Alongside the industry chatter – great for making you feel less alone while trading – you'll also have access to free technical analysis from other traders in the form of videos, graphics and charts.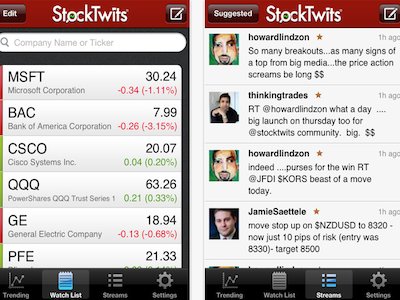 Organisation
What? MindNode is great for organising your thoughts. It's a mind-mapping platform that helps users draw up ideas in a graphic, easy to re-read and remember way.
Why? There's nothing worse that having an idea, jotting it down and not being able to figure out what you where thinking when you look at it the next day.
Social
What? Pocket saves articles so that you can read them later, even if you're offline.
Why? Our social media timelines are becoming more and more cluttered with content, and try as we might, we can't get through everything in our lunch breaks. Pocket provides users with a clean, easy to navigate dashboard where they can tuck articles away for later. It's also a great place to keep things you want to reference later on, like recipes, videos and articles about that place you're dying to visit.
Productivity
What? RescueTime is an app for your desktop or laptop. It tracks the amount of time you spend on individual tasks, like book keeping, 'taking a break' on YouTube, responding to emails, etc.
Why? You'll get a daily tally of how much time you spent on your computer, with a breakdown of how you used it. Find out what time of day is most productive for you, and on which days of the week you do your best work.
The paid version will prompt you to get back to work and stay off certain websites, all in the aim of training yourself to resist temptation, aka the sidebar on Facebook.
Have you used any of these apps? Comment below to tell us which apps you can't live without.